Full Selection of Wood-Look Tile in Bradenton, FL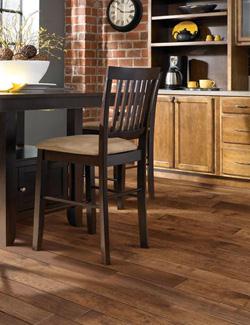 One great way to update the look and value of your home is to upgrade the flooring throughout the property. Whether you want the look of hardwood in your dining room or the easy maintenance of ceramic tiles in your bathroom, the possibilities are endless when you choose wood-look tile in Bradenton, FL. Flooring America of Bradenton carries a full variety of flooring materials for every room in the house, and porcelain and ceramic wood tile are some of our most popular and trusted materials. Get in touch with our friendly and dedicated design and sales staff to discuss your project and get ideas for your home.
Why Choose Ceramic Wood Tile for Your Home?
Ceramic and porcelain wood tile are excellent options for any environment due to their resilience, easy maintenance, and long-lasting quality. Wood grain tile looks just like classic hardwood, but isn't prone to humidity and water damage, and doesn't hold into stains the way true wood does. When you're looking for a long-lasting and easy to care for material, ceramic wood tile is an excellent option. Choose this durable and stylish material and enjoy the many benefits including:
Look of Hardwood Flooring
Water and Stain Resistant
Perfect for Outdoor Spaces
More Cost-Efficient
Easy Maintenance
Variety of Stylish Patterns
Stands Up to Pets and Children
Lasts for Many Long Years
Enjoy Easy Maintenance and Care for Your Wood-Look Tile
Once you've allowed our skilled installation professionals to install your new wood-look tiles, protect your investment by performing proper maintenance and care throughout the year. If you spill anything on your floors, be sure to wipe it up quickly with a wet towel and mop periodically using a mild detergent and microfiber mop or towel. With proper care, your floors will look and perform great for many long years. Whether your tiles are in a high-moisture area like the kitchen or bathroom, or they're in a common area of your house, like the dining room or family room, they're sure to stand up to virtually anything throughout the years including foot traffic, pets and children, spills, moisture, and humidity.

Contact us to schedule flooring installation or discuss your needs with our design experts. We proudly serve clients throughout Bradenton, Florida, and the surrounding areas.