Waterproof Flooring in Bradenton, FL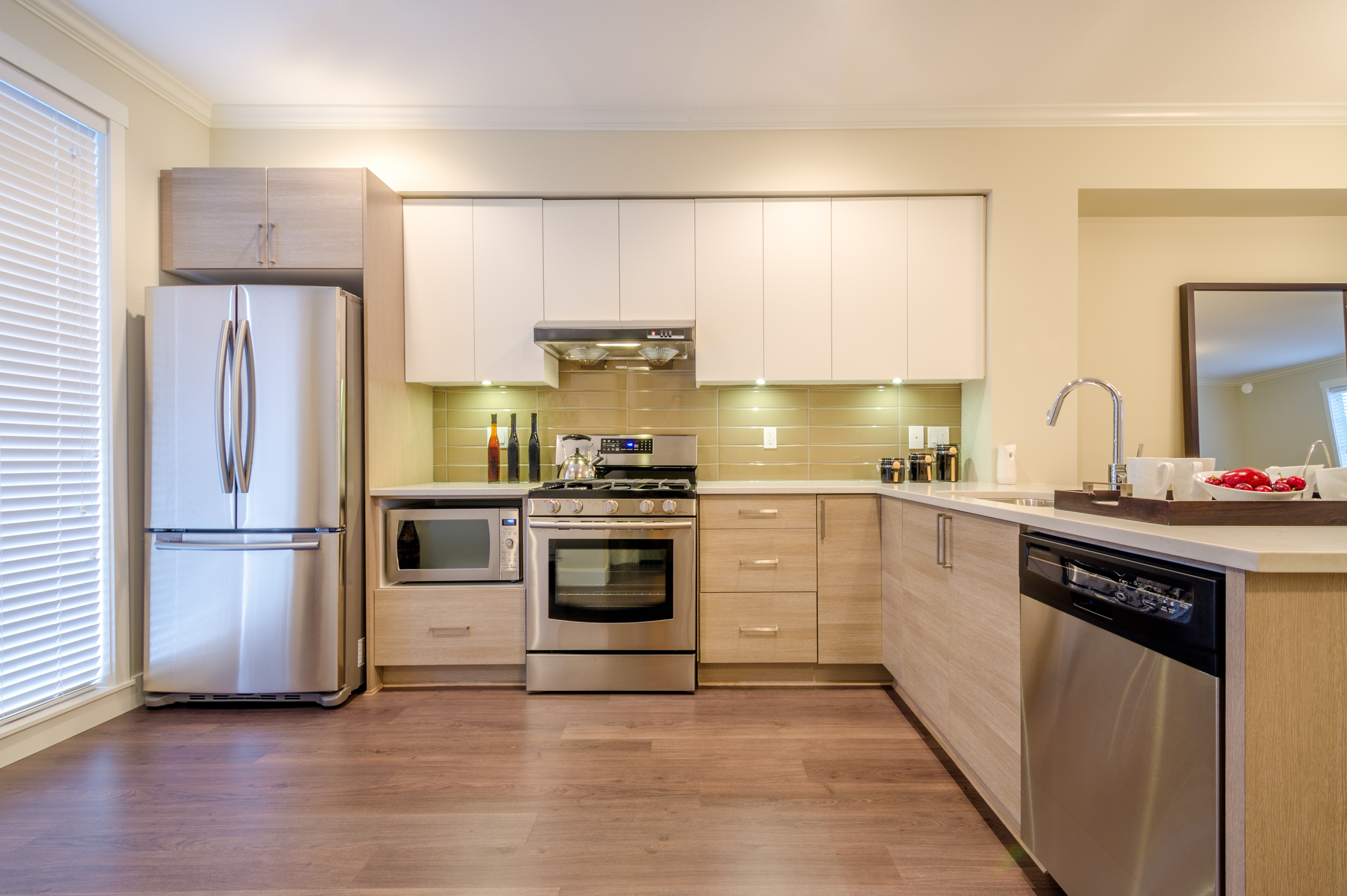 Prevent water damage to your home or business' floors by upgrading to waterproof flooring in Bradenton, FL. Our flooring showroom displays a full selection of waterproof vinyl flooring, carpet, laminate, and more. Whether you're updating to waterproof laminate flooring in your kitchen or bathrooms or installing waterproof carpet in your living areas and bedrooms, we're sure to have something to suit your needs and stylistic preferences.
If you're unsure which style of flooring best suits your existing décor, feel free to discuss your project with our sales and design staff. We'll help guide you to the perfect flooring for your home or business and schedule waterproof flooring installation for you as well.
Rely on Trusted Waterproof Flooring Manufacturers
When purchasing waterproof floors, you want to be sure you're getting a reliable and durable product. Our flooring showroom carries a full variety of waterproof laminate flooring, vinyl, and carpeting by some of the most trusted manufacturers in the flooring industry, so you know you're sure to make a smart purchase at our location. Visit our showroom to peruse our selection of waterproof floors by leading brands including:
Downs H2O: Downs is one of the leading manufacturers of carpet, vinyl, and hardwood flooring. Its waterproof line of carpeting is renowned for its water-resistance, easy maintenance, and durability.
COREtec: COREtec floors are manufactured using a durable waterproof core that enhances the resilience and long-lasting quality of your floors significantly. When it comes to waterproof vinyl flooring, COREtec is one of the most trusted names in the industry.
Shaw: Shaw offers waterproof carpet and vinyl flooring for any room in the house. Whether you're looking for the comfort of carpet or the sleek appearance of luxury vinyl, Shaw offers a range of choices for all tastes.
Schedule Waterproof Flooring Installation with a Professional
Once you've chosen your new floors, be sure to schedule waterproof flooring installation with a skilled professional. We make sure to properly remove your old floors and install your new flooring, so it looks and functions great for many long years.
While waterproof flooring may be an obvious choice for the kitchen, bathrooms, or any other room with frequent exposure to moisture or spills, it's also a smart choice for every room in your home or business. Waterproof carpet on the upper and lower floors can stand up to flooding as well as roof leaks, and laminate or vinyl flooring in the basement protects your floors from water damage after severe weather.
Contact us to schedule waterproof flooring installation. We're proud to serve clients in Bradenton, FL, as well as the surrounding areas.