Shop Our Collection of Luxury Vinyl Planks in Bradenton, FL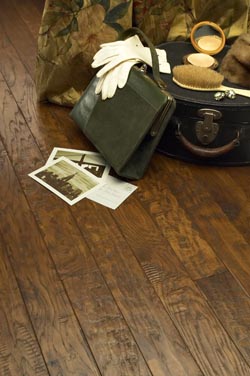 It's your home — you should make it look exactly the way you want. At Flooring America of Bradenton, we help you achieve your vision for your rooms with our wide selection of reliable surfaces. Our store has a solution to meet every design need. When you want wood in your kitchen or bathroom, we recommend exploring our selection of luxury vinyl planks in Bradenton, FL.
Why We Recommend Vinyl
While hardwood may seem like the obvious choice when you want wood, it's not suitable for all rooms. Natural wood is highly absorbent, sucking in any moisture it encounters. The moisture makes the wood planks swell until they dry out and contract again. These small shifts in mass can create gapping between hardwood planks, making the floor less beautiful and more prone to wear and tear.
That's why we suggest vinyl planks to anyone who wants wood in an area that tends to get wet. LVP is water resistant, so it's a great choice for all places that hardwood doesn't belong. Luxury vinyl plank floors mimic the appearance and texture of natural wood flooring, with a wide range of styles available. No matter what wood species or finish you prefer, there's an LVP product for you at our showroom.
Other Reasons to Love Vinyl
When comfort and convenience matter, vinyl is the way to go. For instance, our LVP surfaces are easy to clean, making them perfect for busy homeowners. All you need to do is sweep or vacuum routinely and occasionally mop. No special maintenance is necessary.
An LVP floor can also make your home a better place to be with its foot-friendly feel, insulation, and soundproofing. Vinyl planks are softer underfoot than other hard surface floors, something you'll appreciate when you are standing by the stove cooking or by the sink washing dishes. Likewise, LVP provides good temperature insulation and helps muffle noise. To learn more about these benefits and other reasons to love vinyl, reach out to our staff.
Installation by the Professionals
Ensure your renovations go smoothly by choosing our team for luxury vinyl plank floor installation. Our installers are trained and equipped to work with every product we sell. They pay careful attention to detail and ensure all appropriate warranty standards are met. Best of all, our installers work quickly so you'll be able to enjoy your new flooring sooner.

Contact our store for more details on our wide selection of wood-alternative flooring products. We proudly serve clients from Bradenton, Sarasota, North Sarasota, and Palmetto, Florida, as well as the surrounding communities.