Laminate Flooring in Bradenton, FL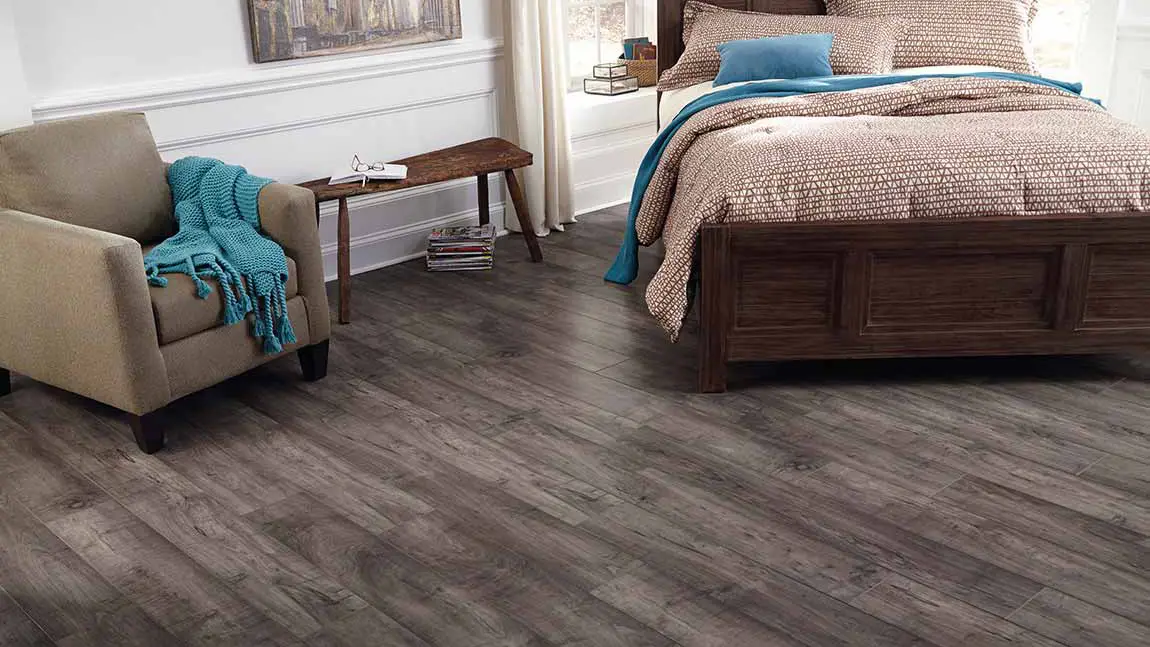 Elevate the ambiance of your home with the amazing collection of laminate flooring at Flooring America of Bradenton. Our commitment to providing exceptional quality and style at affordable prices empowers you to harmonize your interior vision effortlessly. At Flooring America of Bradenton, we firmly believe that homeowners should not have to compromise on quality or budget when it comes to enhancing their living spaces. This is why our laminate flooring collection checks all of these boxes:
Captivating Styles: Our curated range of well-known brand-name laminate floors boasts bold and captivating styles that breathe life into your Bradenton home.
Budget-Friendly Luxury: Redefine your home without breaking the bank. Our competitive pricing ensures you achieve your desired luxurious look without straining your budget.
Quality That Lasts: Discover laminate flooring that not only dazzles the eyes but also withstands the test of time. Our high-quality materials promise longevity and resilience for your Bradenton home.
Aesthetic Appeal, Practical Performance: Our laminate flooring products effortlessly combine aesthetic appeal with practical functionality, creating visually stunning spaces that are easy to maintain.
Transform Every Space: Whether you're revitalizing your living room, upgrading your kitchen, or giving your bedroom a makeover, our laminate floors enhance every room, making it truly special.
Step into our welcoming showroom located in Bradenton, FL, and immerse yourself in a world of laminate flooring possibilities that perfectly align with your decor preferences. Our diverse selection of laminate flooring options caters to various styles and budgets, ensuring you find the ideal match for your unique taste.
Experience the expertise of our design-savvy flooring experts who are dedicated to assisting you in making informed choices. From selecting the perfect laminate floors to ensuring flawless installation, our seasoned team is with you every step of the way. Let us be your partners in turning your design dreams into reality – from the moment you step into our showroom to the final step of the installation process. Your home transformation journey begins here.
What is Laminate Flooring?
Laminate flooring, a true gem in interior design, seamlessly merges style and resilience. Comprising layers designed for durability, it features a tough top layer, a lifelike decorative layer that mimics the look of hardwood or tile, and a stable core layer for added strength.
At Flooring America of Bradenton, we offer a stunning assortment of laminate flooring that is tailored to every practical need and style preference. Laminate's adaptability suits various spaces, from residential living areas to commercial spaces. With attributes like easy upkeep, scratch resistance, water resistance, and budget-friendliness, laminate is an appealing flooring choice for all Bradenton home and business owners.
Let our flooring experts navigate you through our laminate choices, aiding you in discovering the perfect solution to enhance the allure and functionality of your space. Immerse yourself in the allure and utility of laminate at Flooring America of Bradenton today!
Explore Our Laminate Flooring Options
Choosing the right laminate for your home shouldn't be overwhelming, and that's why our dedicated team of flooring experts is by your side. We navigate the abundance of choices, guiding you toward the perfect fit. With in-depth knowledge of various laminate brands and types, we ensure your selection process is seamless, budget-friendly, and aligned with your space's aesthetics. Learn about the types of laminate we carry:
Laminate Wood Flooring: Yearning for the elegance of hardwood but seeking an option that won't break the bank? Our wood-look laminate flooring captures the allure of natural wood while offering the durability and affordability of laminate.
Laminate Tile Flooring: Embrace the timeless charm of tile without compromising on functionality and practicality. Our laminate tile flooring brings the exquisite tile aesthetic to spaces like bathrooms, complete with waterproof and scratch-resistant features.
Where Can Laminate Be Installed?
Laminate flooring offers incredible versatility, making it an ideal choice for various spaces throughout your Bradenton home. At Flooring America of Bradenton, we're here to share the numerous possibilities that laminate floors can bring to your interior. Laminate floors can be installed in any of the following spaces:
Living areas
Kitchens
Bathrooms
Basements
Bedrooms
Commercial spaces, and more!
Professional Laminate Flooring Installation
Buying a new floor and replacing an old one can seem like a daunting task for a first-timer, but when you buy from us, it couldn't be easier. Our service starts with a free in-home consultation and measurements, where you learn what will work for your home and how much material you need beforehand. When you begin shopping, you can try using our Design at Home shopping feature before you buy. This easy and free process allows you to see what various designs will look like in the space you plan to renovate.
Once you have chosen the perfect pattern for your home, our skilled installation crew takes care of the rest. They have the knowledge and expertise you need to perform your project correctly the first time. With us on your side, you can trust that your floors will look better than they ever have. Laminate is one of the easier floors to install and can often be done over the existing floor, which lets you enjoy your new investment faster. Our installation services and products are all backed by generous warranties, including our Ultimate Confidence Guarantee. Should you be unhappy with your new floors, contact us within 30 days, and we will replace them at no extra cost. Ready to learn more about our laminate flooring?
Contact us to start your project today! We proudly serve clients in Bradenton, Sarasota, North Sarasota, Palmetto, Florida, and the surrounding communities.