Exceptional Flooring in Bradenton, FL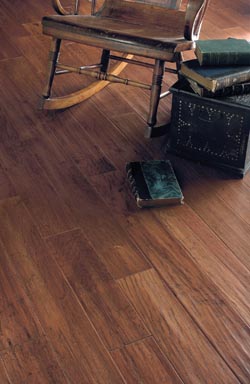 When you are looking for gorgeous new flooring in Bradenton, FL, trust Flooring America of Bradenton to have what you need. Our store provides countless varieties of surfaces from the top manufacturers in the industry. Some of the floor styles we carry include:
Carpet
Laminate
Luxury Vinyl
Hardwood
Stone Tile
Porcelain Tile
Ceramic Tile
No matter what aesthetic you want for your home's floors, our staff will help you find the correct solution. Visit our store to explore the vast collection of surfaces we have available and let us help you find the right upgrade for your home's floors.
Choosing the Right Styles
At our flooring store, we want to help you choose the right surfaces for your homes new floors. We understand which materials work best in each area of your property, and we will use this understanding to determine the best design for your floor remodel. This way you know that your new surfaces will work well in the rooms you install them in.
For example, it is best to use waterproof vinyl or tile in rooms where high humidity is common such as in your bathrooms. Alternatively, you are best to use soft carpets in bedrooms and living areas where comfort is the primary concern.
To learn more about choosing the right home flooring solutions for your remodeling project, visit our store. Our team is always happy to answer your questions and give you any assistance you require.
Maintaining Your Surfaces
Once you choose new floors for your home, you will want them to last for many years. This is why regular maintenance is very important. From cleaning up messes quickly to choosing the right detergents and polishes, there are many ways to extend the life of your floors.
Additionally, by choosing from the top flooring brands that we offer, maintaining your floors will be even easier. Brands like Tigressa® and Stainmaster®, are designed to make even the toughest messes a breeze to clean up.
Professionally Installed Floors
At Flooring America of Bradenton, we offer professional installation service for all of our floors. Our expert team has the equipment and skills needed to correctly complete the installation of your new surfaces. This way your new floors will look as fabulous in your home as they did in our showroom. So whether you have chosen carpet, laminate or ceramic tile, leave your new flooring installation to our team.
Contact us when you are looking for outstanding new floors for your home. We proudly serve Bradenton, Sarasota, North Sarasota, and Palmetto, FL, as well as the surrounding communities.