Carpet Stores in Bradenton, FL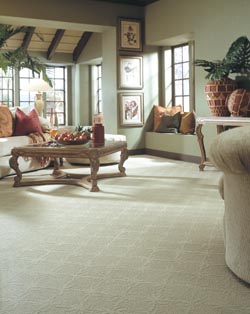 Ready to transform your home with new flooring? Do you want your office to be more comfortable for your employees and customers? A great way to recreate your space without an extensive renovation is by purchasing new, comfortable carpet flooring. Let us show you how beautiful your home can be with the addition of carpeting throughout. Our carpets are growing in popularity because of their beauty, durability, and quality craftsmanship. From start to finish, our flooring team offers you the kind of customer service not available at other carpet stores.
We are able to offer you a broad range of high-quality styles and materials that is suitable for the most discerning customer. With our affiliation with a national franchise, we can take advantage of purchasing many of the industry's most well-known brands. If you have a specific brand in mind, we likely have it in stock, including all of the following:
Stainmaster
Tigressa
Resista
Downs
Innovia


Benefits of Choosing Carpet Flooring
Choosing carpet flooring for your home is a true investment in your space. Our sales professionals are qualified to show you around the store so you can see exactly what our selection is like. From Berber to polyester, there are samples available for you to look at, feel, and compare to one another.
In the world of home and commercial flooring, a name-brand option makes all of the difference. The brand is backed by the manufacturer's research of the right methods of construction, investment in research of certain materials, and offer of coverage from a manufacturer's warranty. Additional benefits of choosing carpet installation include:
Minimizing the Chance of Slipping and Falling
Stain Resistance
Improvement of Air Quality
Strength and Comfort Underfoot
Decreased Noise Levels in the Home
The Quick Transformation of a Large Surface
Easy Maintenance with a Regular Cleaning Routine
Availability in a Number of Materials


Maintenance of Residential Carpet Has Never Been Easier
Thanks to updates in manufacturing processes, carpet flooring is made to last and stand the test of time. Some of the styles we sell are actually stain-repellant and will not absorb liquids, dust, and dirt. After you make your purchase, we are able to advise you concerning the proper maintenance of your new residential carpet. Maintenance of this type of flooring is easy to keep clean and fresh with a vacuum or the occasional steam cleaning. Your new carpet is sure to be truly low-maintenance.


To find out more, simply call <PHONE>, or use the form to the right to reach us anytime you want!



Brand-new residential carpets are the right option for you. Contact us to learn more about current sales and special prices. We are proud to serve clients in Bradenton, Sarasota, North Sarasota, and Palmetto, FL, and the surrounding communities.